"ORFELIS, created in 1982 in Geneva is unquestionably today the specialist in high quality of refined purity diamonds.
Natural and in exceptional color, these diamonds reach an extremely rare level of purity, thanks to a scientific qualitative maturation.
They are guaranteed and certified DGI and are offered to you at a dream price."
Visit our shops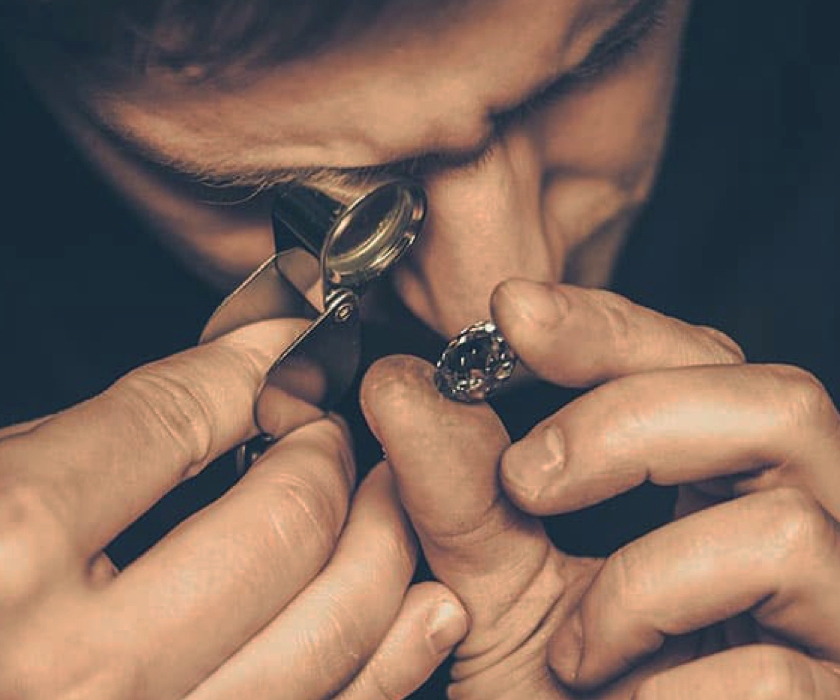 JEWELERY IN GENEVA
3 min read
Jewelry is an essential accessory to complete a look. Synonymous with elegance and beauty, jewelry reveal also your personality. Offering jewelry is an act with strong sentimental value. It can symbolize a significant date such as a marriage proposal or a simple anniversary. Orfelis jewelry store, which you will find in Geneva and Nyon, offers you a wide range of quality jewelry in top-of-the-range in full 18-carat gold or set with precious stones.

ORFELIS, A BENCHMARK JEWELERY IN GENEVA
Our Geneva jewelry store is renowned for the high quality of its creations. Always in search of innovation, we offer top-of-the-range diamonds of great purity. The common passion of our artisan jewelers, as well as our know-how since 1982, have enabled us to market a wide variety of fashionable and refined jewels that are just waiting for you. A very wide choice of precious and prestigious jewelry is always available. And contrary to popular belief, it is quite possible to get it at an affordable price. Whether rings, engagement rings, bracelets, necklaces or earrings, there's something for every taste and every personality

NATURAL AND COLORFUL DIAMONDS
Our refined purity natural diamonds compete in excellence with the best jewelry. Since its creation, Orfelis has continued to evolve to offer jewelry combining excellence, aesthetics and refinement at the best prices. Our Swiss jewelry store, based in Geneva, will therefore be your best source for elegance on all occasions, with original models designed with the smallest detail of the art down in design harmony, value and diamonds guaranteed of conflict-free origin.

A WIDE PANEL OF RINGS FOR ALL OCCASIONS
A ring is a very symbolic jewel, especially representing commitment, union and love. This is why we offer you the best creations to immortalize the milestones of your life, such as worthy of your engagement, or your marriage proposal or the birth of your children. Nothing can beat the symbolism of a precious ring to immortalize these important events in your life. Our jewelry store in Geneva has a wise choice of the most beautiful solitaires in refined purity diamonds as well as the best wedding rings to seal your union. We have declined them in different models to best meet your needs. Let yourself be seduced by our most beautiful rings made of yellow gold, white gold or a combination of two or three colors according to your tastes.
Orfelis is the perfect choice to impress and surprise your future wife or partner. You will find rings ranging from the most refined to the most sophisticated. In any case, in our Swiss jewelry, elegance and refinement will be at the rendezvous. In addition to our great specialty in solitaires diamonds of refined purity and in wedding bands, you will also find, according to your trend, a beautiful collection of rings in precious stones of luminous color, or in various fine stones always in full 18 carat gold.

ELEGANT JEWELRY TO ENHANCE YOUR OUTFIT
Jewelry is not just symbolic. Our jewelry store in Geneva helps you to enhance your personality with jewelry that expresses your elegance and your style. Our jewelry can make all the difference. Very expressive, they reflect your identity and your personality in all subtlety.

SETS OF PENDANT NECKLACES, BRACELETS, RINGS, AND EARRINGS
To give more character to your outfit and illuminate your personality, our jewelers in Geneva and Nyon suggest that you harmonize your purchase by composing a personalized set including a necklace with a bracelet, a ring and/or earrings, in diamonds, precious stones or in full 18 carat gold.
The dazzling collection of our jewelry stores meets all your expectations. Our choice of necklaces, pendants, dangling or hoop earrings, or chains in all-yellow, white or two-tone gold, will delight you and make you shine. If you're looking for a gift to impress your partner, you've come to the right place.